US
How long should you support your adult children? Parents — and their kids — weigh in | CNN Business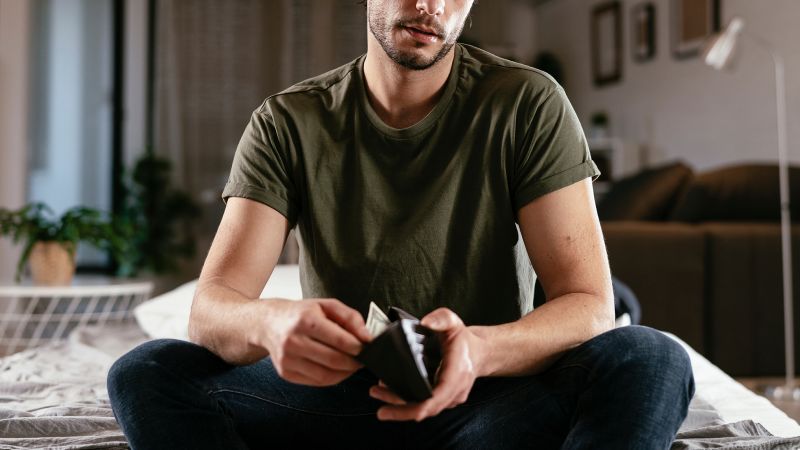 New York
CNN
 — 

Parents invest so much of themselves, emotionally and financially, in raising their children — but the time comes when a parent has to stop subsidizing their adult children's everyday expenses. Think housing, health insurance, car payments, cell phones, credit cards, subscription services, student loans and travel.
And, as it turns out, kids and parents don't agree on just when exactly that time should be.
A new survey from Bankrate found that Gen Z adults (between the ages of 18 and 26) think parents should slow their roll on when to stop paying for them.
Take housing. Gen Z adults said they shouldn't have to start paying rent until age 23 on average. Baby Boomer and Gen X parents beg to differ, saying their kids should pony up starting at age 21. When it comes to cell phones and credit card bills, Gen Z thinks they should start paying for them by age 21. Their parents say age 19 would be better.
The Bankrate survey doesn't specify how many respondents are living with their parents or, conversely, their adult children. But it's a fair bet the percentage could be significant. In July 2022, the Pew Research Center found that half of adults ages 18 to 29 were living with at least one parent.
Of course, how a parent feels about the need for their child to pay their own bills and what a parent does may be two very different things.
Nearly 7 in 10 parents with children 18 or older said they have made a financial sacrifice to help their grown-up kids, according to the survey. Thirty-one percent characterized that sacrifice as "significant," while 37% said it was "somewhat significant."
Sacrifice meant: Reducing their emergency savings (51%), impairing their ability to pay off their own debt (49%) or save for retirement (43%); and making it hard to reach some other financial milestone (55%).
Low-income parents — defined as those making $50,000 or less a year — were most likely to say they have made financial sacrifices to help their adult children.
For instance, 58% of the lowest earners said they sacrificed their emergency savings compared to 46% of the highest earning households — defined as earning $100,000 or more a year.
While it can be hard to say no to your adult offspring if they ask for, or simply expect, a financial assist, parents do themselves no favors if they subsidize them at the expense of their own financial security.
After all, not everyone is likely to backstop a parent who falls behind on housing payments, fails to create a sufficient financial cushion for retirement or who finds they can't afford medical care.
"Make sure the assistance [you give] works within your budget and be clear about the parameters," said Ted Rossman, a senior analyst at Bankrate. "Helping out shouldn't be seen as a blank check or an indefinite handout. It might help to attach a specific dollar amount or time frame."
Bankrate's survey, conducted from March 14 to March 16, included responses from a nationally representative sampling of 2,346 US adults, of whom 773 were parents with children age 18 or older.