US
Iowa's attorney general has paused funding for sexual assault victims' Plan B and abortions | CNN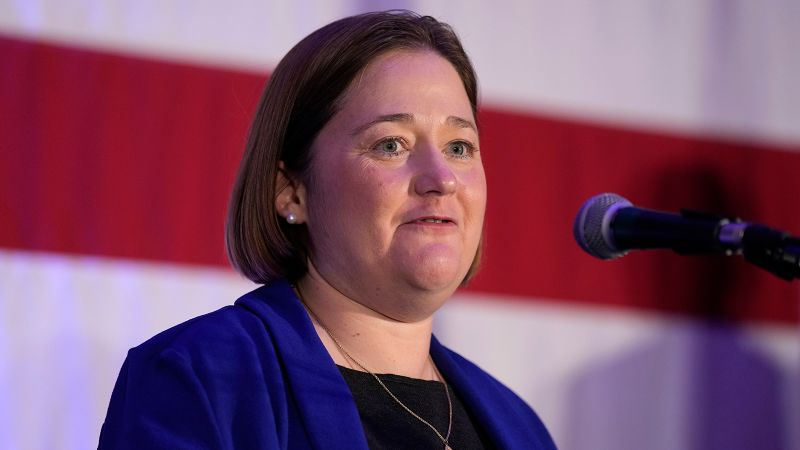 CNN
 — 

Iowa's Attorney General has paused funding for emergency contraception and abortions for sexual assault victims, according to an email Iowa's Coalition Against Sexual Assault received that was also shared with CNN.
The email was sent from Chief Deputy Attorney General Sam Langholz. Attorney General Brenna Bird's office did not respond to CNN's request for comment.
Langholz told the nonprofit that a review of victim's services is ongoing and the Attorney General has not made a final decision on whether the payments will resume.
"While not required by Iowa law, the victim compensation fund has previously paid for Plan B and abortions. As a part of her top-down, bottom-up audit of victim assistance, Attorney General Bird is carefully evaluating whether this is an appropriate use of public funds," Bird's Press Secretary Alyssa Brouillet said in a statement to the Des Moines Register. "Until that review is complete, payment of these pending claims will be delayed."
Langholz shared the same statement from Bird's press secretary in the email obtained by CNN.
Under the 1979 Iowa Sexual Abuse Examination Payment Program, victims of sexual assault in Iowa are "never responsible for a sexual abuse forensic examination or for medications required due to the assault," according to Iowa's Victim Assistance annual report.
Though it was not explicitly required, it has been the state's longtime policy to cover the cost of emergency contraception under the victim compensation fund, and in rare cases, the fund has also paid for abortions for rape victims, Sandi Tibbetts Murphy, director of the victim assistance division under the previous attorney general, told the Des Moines Register.
After Bird took office, Tibbetts Murphy resigned at request of the new attorney general, the Des Moines Register reported.
Funds for the program are entirely made up of fines and penalties paid by convicted criminals, rather than general taxpayer money – a point victim advocacy groups emphasize.
"Victims of rape and child abuse have an acute need for timely access to health services, including contraception to prevent unintended pregnancy and abortion care. Cost should never be a barrier for rape victims seeking medical care," Iowa's Coalition Against Sexual Assault said in a statement Monday, urging the attorney general to continue the payments to sexual assault victims. "Using offender accountability victim compensation funds to cover the cost of forensic exams, incentivizes victims to undergo an invasive exam that can help prevent offenders from victimizing others and enhance access to medical care for crime victims."
Ruth Richardson, CEO of Planned Parenthood North Central States, called Bird's decision "deplorable and reprehensible," saying it "further demonstrates politicians' crusade against Iowans' health and rights," according to a statement.
Bird, a Republican, won her election in 2022 in a race that largely focused on abortion after her Democratic opponent declined to defend Iowa's "fetal heartbeat" law, which would ban most abortions after about six weeks.
During her campaign, Bird said, "I am pro-life and I will defend the laws that are passed by the Legislature."
Iowa's Coalition Against Sexual Assault says that ensuring victims are not responsible for the cost of a forensic exam or for needed medications after an assault is "key to encouraging victims to undergo this extremely invasive medical exam as soon as possible after a violent assault."
Juveniles accounted for the majority of sexual abuse victim costs paid for by Iowa's state victim compensation funds, according to a 2021 Iowa's Victim Assistance report.
Nearly 2.9 million women across the US experienced rape-related pregnancy during their lifetime, according to a study published in 2018 by the American Journal of Preventative Medicine.
"Emergency contraception should be provided to victims of sexual assault, requiring its immediate availability in hospitals and other facilities where sexual assault victims are treated," the American College of Obstetricians and Gynecologists says on its website.