SPORTS
Jets owner Woody Johnson 'not the patient sort,' but says team remains 'optimistic' about Rodgers move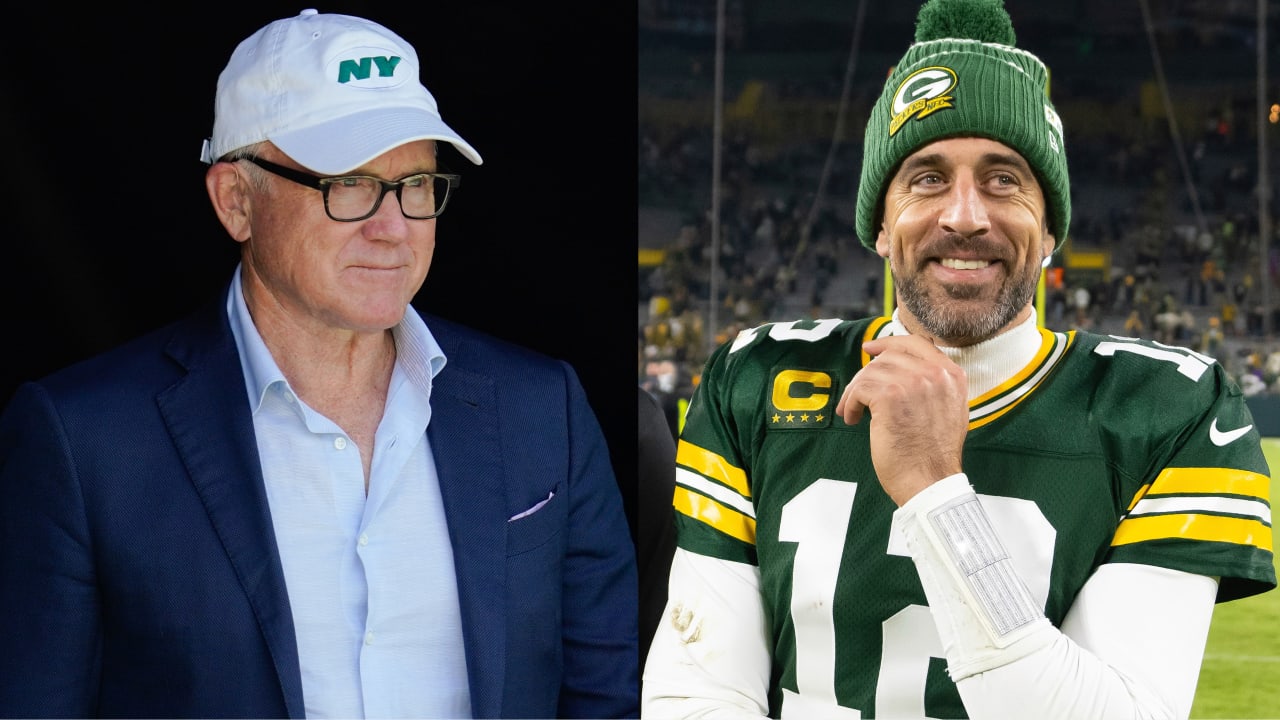 "I think we're anxious," Johnson said Tuesday at the Annual League Meeting in Phoenix, via the New York Post. "We're anxious, I guess. We look forward. We're optimistic. We have a plan. We're willing to stick with our plan. I don't think anybody is hyperventilating."
Rodgers made his desires clear during an appearance on the Pat McAfee Show on March 15 in which he told McAfee he expects to be traded to the Jets, who successfully courted him and convinced the four-time MVP his next chapter should occur in New York. All that's left to execute is a trade sending Rodgers to his destination of choice.
It's been two weeks since Rodgers made his announcement, yet there's been little movement on an expected deal. The holdup could be an inability to find common ground when it comes to proper compensation.
The 39-year-old quarterback has flirted with retirement in recent years, leading many to wonder whether his anticipated move to New York will be nothing more than a one-year experience with one goal in mind: winning a Super Bowl. Johnson has previously stated he believed a quarterback was his team's missing piece that, if filled, would elevate them to Super Bowl contender status.
In the Jets' mind, Rodgers is that piece. But if he doesn't intend to play more than one year, it will be difficult for the Packers to extract significant compensation in return for the Green Bay legend.
As of now, the two parties have yet to come to an agreement on what Rodgers is worth. The expectation is that eventually, they'll come to a compromise and execute the deal. But as Johnson said Tuesday, he's already getting impatient. He sees an opportunity directly in front of his team, and isn't interested in hesitation.
"I'm not the patient sort, really," Johnson said. "We've got to win. We're in the win business, so we have to win now. That's the same thing I said 23 years ago."